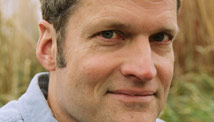 Editor's Note: Stephen Prothero, a Boston University religion scholar and author of "God is Not One: The Eight Rival Religions that Run the World," is a regular CNN Belief Blog contributor.
By Stephen Prothero, Special to CNN
American politicians used to travel to Iowa and New Hampshire, home to the first presidential caucuses and primary, to test the waters for a White House bid. In this election cycle, however, Israel is the place to tip your toe in those waters, at least for Republican hopefuls.
In recent months, Mitt Romney, Mike Huckabee, Haley Barbour and Rudy Giuliani have all visited the Holy Land. Yesterday, former Alaska Gov. Sarah Palin announced that she will be traveling to Israel over the weekend to meet with Prime Minister Benjamin Netanyahu.
Palin, who was attacked during her 2008 vice-presidential bid for lacking foreign policy experience, has beefed up her travel resume over the last couple years. In 2009 she visited U.S. troops in Kosovo and Germany and addressed a conference of investors in Hong Kong.
Last year she traveled with the Rev. Franklin Graham to Haiti.