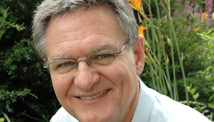 Editor's Note: The son of missionary parents, Mark Lutz is Senior Vice President at Opportunity International, a non-profit microfinance organization, and author of the new book UnPoverty: Rich Lessons from the Working Poor.
By Mark Lutz, Special to CNN
Poverty is not an issue. It's people.
We hear about it, but do we really understand it? Myths about poverty abound, particularly among those of us bent on following Jesus' teaching about the poor and oppressed.
Myth 1: People are poor because they are lazy or stupid.
Poor people work incredibly hard, under harsh conditions, frequently seven days a week. With no welfare programs and no social networks, if they don't work, they don't eat. That's reality.