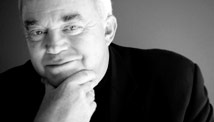 Editor's Note: Jim Wallis is CEO of Sojourners and author of "Rediscovering Values: On Wall Street, Main Street, and Your Street — A Moral Compass for the New Economy."
By Jim Wallis, Special to CNN
The world needs President Barack Obama to be a global leader on HIV/AIDS.
It was not that long ago faith leaders and millions of activists organized across the globe to press President George W. Bush to respond to the AIDS pandemic and fund solutions to end extreme global poverty.
The result of bold American leadership led to nothing short of a historic wave of success. Today, nearly four million Africans are on life saving HIV/AIDS medicines, up from 50,000 in 2002. President Bush's legacy in the fight against global AIDS is strong, but much more needs to be done.
Barack Obama campaigned on a promise to continue that leadership. But today, his promise has yet to be kept. Fortunately, it's not too late for him to do so.