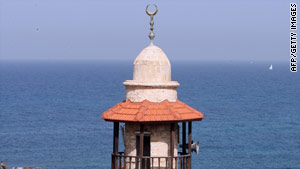 Religion is a growing factor in world affairs, but the U.S. government tends to view it through the lens of counterterrorism. That's the conclusion of a two-year study by the Chicago Council on Global Affairs.
The success of American diplomacy in the next decade "will be measured by its ability to connect with the hundreds of millions of people throughout the world whose identity is defined by religion," the report says.
"The challenge before us is to marginalize religious extremists, not religion," it concludes.