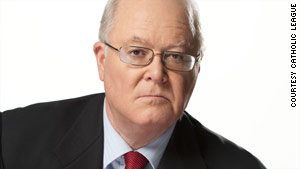 The rash of stories about priestly sexual abuse in Europe, especially in Ireland and Germany, has put many Catholics on the defensive. They should not be. While sexual molestation of any kind is always indefensible, the politics surrounding this story is also indefensible.
Employers from every walk of life, in both the U.S. and Europe, have long handled cases of alleged sex abuse by employees as an internal matter. Rarely have employers called the cops, and none was required to do so.
Read the full commentary by Bill Donohue, president of the Catholic League for Religious and Civil Rights.