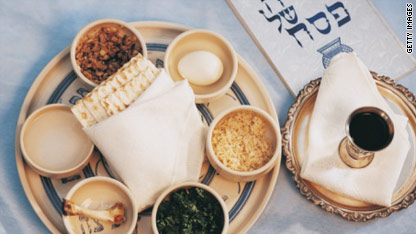 For Jews, Passover is somewhat like Thanksgiving: Families and friends gather to eat a lot of food. This holiday, commemorating the exodus of the Jewish people from slavery in Egypt, begins tonight and lasts for eight days, during which observers do not eat any leavened bread or various grains. Some traditionally also avoid beans, corn, and other starches.
The Passover meal – called a "seder," meaning "order" – traditionally happens on the first night, during which participants go through a series of symbolic foods representing elements of the Passover story. Some families have a seder on the second night also.
Some seder foods carry health benefits. And one, perhaps the best known of the seder elements, may cause some digestive issues.