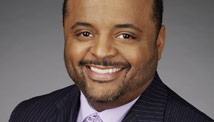 "If it would just go away."
That could be the new motto of the hierarchy of the Catholic Church, a plea for an end to the constant drumbeat of stories related to years and years of sexual abuse against boys by priests.
And I'm sure that same statement is uttered daily by those same boys, now men, who desire to have the thoughts, memories and raw feelings of being sexually abused by priests in the United States, Europe and other countries go away as well.
Read the full commentary by CNN political analyst Roland S. Martin