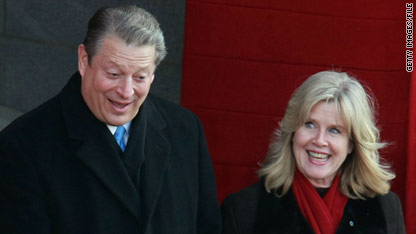 This is not James Dobson's Focus on the Family.
The conservative evangelical group has never been shy about bashing Democrats, but it is expressing support and undertanding for Al and Tipper Gore after the couple announced plans to separate. Here's part of a release the group sent to journalists yesterday:
Focus on the Family Media Availability re: Al and Tipper Gore Marriage Separation

Al and Tipper Gore have announced their separation today after 40 years of marriage.

Focus on the Family marriage expert Glenn Stanton is available to give some perspective on the news. He can talk about why, surprisingly enough, a separation can be very pro-marriage action, giving troubled marriages a critical "time-out" and providing time apart to focus on ways they can improve the relationship.
Since Dobson's departure earlier this year, Focus has tried to burnish an image as a kinder, gentler organization.