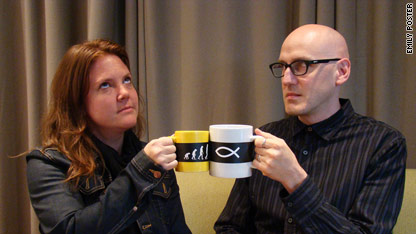 From Wendy Atterberry at The Frisky, a website on dating, relationships, fashion, celebrities and more:
Dear Wendy: I have been dating my boyfriend for about three months. We get along great and he would do anything for me. We just have one problem. He doesn't believe in evolution and I very passionately do. We got in a discussion about it, which quickly turned into a huge fight.
Although my current career has taken me down a different path, I have my masters degree in biology concentrated in ecology and evolution so I know a little something about it and pretty much dedicated my entire education to learning about it. He is an engineer and very smart, but I just found out that he used to be really religious, hence his disbelief in evolution. ... How do I broach this topic in a manner that doesn't turn into a huge argument? Should I just accept that we may never agree on the topic and try to get over it?