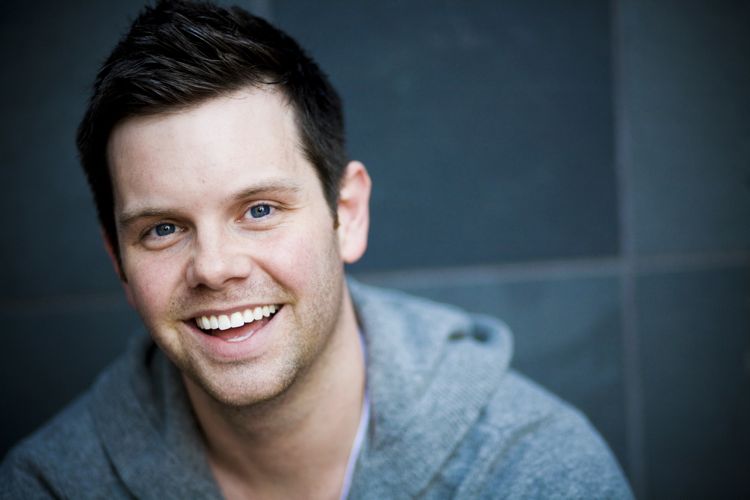 Editor's Note: Jonathan Merritt is the author of Green Like God: Unlocking the Divine Plan for Our Planet. He blogs at www.jonathanmerritt.com.
By Jonathan Merritt, Special to CNN
What was your first response when you got news that a catastrophic explosion had caused a leak at a BP oil rig? Did you grab your wallet and bemoan the impending gas price spike? Or did you shrug your shoulders because you didn't think it would affect you? The worst environmental crisis in our nation's history has elicited a gamut of responses from Americans—especially Christian Americans.
Unfortunately, most of their responses have been wrong.

For nearly nine weeks, hundreds of thousands of gallons of oil have been gushing into the waters of the Gulf of Mexico every day. Eleven men and untold numbers of marine wildlife have died. The already suffering people in the Gulf region are looking at an even dimmer immediate future. And an entire summer tourism industry on which hundreds of communities depend has been nearly destroyed. BP is now in a full-on panic, and the Obama administration is increasingly frantic as it scrambles to keep the president's approval rating from slumping into the oily abyss.
The Christian community, in which many remain skeptical of the environmental movement, appears to have come down with a case of PR schizophrenia, with reactions ranging from complacency to indignation. Most of their responses leave us asking: How should Christians respond?
An overview of those responses so far:
Ignoring it. Perhaps the most confounding reaction coming from some Christians is apathy. Many Christians seem unconcerned with what is going on in the Gulf, or at least preoccupied with "more important" political issues like Arizona's new immigration law. Searching the web sites of major Christian groups for "oil spill" returns few or no results.
Capitalizing on it. Some Christians, particularly those who have taken a laissez-faire approach to environmental regulation in the past, have seen this tragedy as an opportunity to attack the President. Ken Blackwell of the Family Research Council and the Traditional Values Coalition have both lobbed bombs, and Sarah "drill baby, drill" Palin has been clobbering the administration everywhere from Fox News to Facebook. They are hoping to tar this administration with the legacy that Hurricane Katrina left for the Bush administration.
Apart from being inflammatory, this tactic is distracting. In his book Ecological Intelligence, Daniel Goleman argues that responding with anger to the BP situation actually subverts the changes most of us long for:
By imagining some disembodied power that has victimized us – "those greedy corporations" say – we avoid having to examine our own impacts. It's a convenient arrangement, one that lets us deflect our discomfort at facing the ways in which we add to the onslaught against the natural world.
These folks smell blood, not oil, in the water. But in their desire to tear down the president they are actually harming us all. Rather than attacking others, perhaps we should look inward at ourselves.
Extolling it. According to the Pew Research Center for the People and the Press, about one third of America's 60 million white evangelicals believe that the world will end in their lifetime. Some of them, it seems, believe the oil spill is a sign of the end times. As Lisa Miller wrote in a recent Newsweek article, "A growing conversation among Christian fundamentalists asks the question that may have been inevitable: is the oil spill in the gulf a sign of the coming apocalypse?"
One Louisiana Pastor named Theodore Turner told CBS he was sure of it. These Christians are so focused on future prophecies that they aren't helping solve our present problems.
Prayerfully Mourning it. As the slick spreads and the situation worsens, a few Christians—most surprisingly, conservative evangelicals—are responding with prayer, contrition and a reconsideration of their environmental positions. These Christians realize that the world needs a thoughtful Christian community that helps the hurting, protects God's creation, and cares more about people than politics.
An example of someone who got it right is Russell Moore, Dean of the School of Theology at Southern Baptist Theological Seminary. He visited the Gulf region and responded tearfully on his blog:
For too long, we evangelical Christians have maintained an uneasy ecological conscience. I include myself in this indictment . . . Because we believe in free markets, we've acted as though this means we should trust corporations to protect the natural resources and habitats. But a laissez-faire view of government regulation of corporations is akin to the youth minister who lets the teenage girl and boy sleep in the same sleeping bag at church camp because he "believes in young people."
Rather than ignore the situation or channel his energy into a political attack, he paused to mourn the loss of life, pray for the hurting, and reconsider his own positions. Moore continues, "Will people believe us when we speak about the One who brings life and that abundantly, when they see that we don't care about that which kills and destroys?"
With the precision only a pastor and theologian can achieve, Moore hits the Christian community in the heart. How can we expect people to believe our message of hope and life when people see us responding to devastation with apathy, self-interest, or fanaticism? Should not our callousness be replaced with compassion, our apathy with action?
Now is the time for the Christian community to open up our deep coffers and provide assistance to those in need. We should spend some of our political capital to call politicians to the table to implement safeguards to prevent another catastrophic oil spill. Individuals should pray, churches should send cleanup teams and all of us should reflect on those habits in our lives that have contributed to this mess.
If Christians fail to rise to this occasion, Americans won't only lose faith in big corporations and the ability of the federal government to manage environmental crises. They'll lose faith in us.
The opinions expressed in this commentary are solely those of Jonathan Merritt.