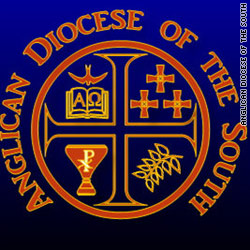 A group of Anglican leaders who left the Episcopal Church have formed a new diocese in the South for "orthodox" Christians.
The Anglican Diocese of the South was formally recognized by the Anglican Church in North America (ACNA) at the council's meeting in Amesbury, Massachusetts this month.

The new diocese will include at least 1,500 Anglicans from 20 churches in Alabama, Georgia, North Carolina and Tennessee, says Bishop Foley Beach,  bishop-elect for the new diocese.
Beach, who left the Episcopal Church after it confirmed the ordination of an openly gay bishop in 2004, says the diocese will focus on evangelism, teaching, and starting new congregations.
Beach is one of several leaders in ACNA who recently left the Episcopal Church. ACNA leaders say the Anglican Communion, the worldwide association of churches to which the Episcopal Church belongs, is experiencing a "reformation" as more disenchanted members in the U.S. depart.
ACNA leaders say the reformation was triggered by the Episcopal Church's decisions to accept "un-Biblical and un-Anglican practices." ACNA, formed in 2008, now represents at least 100,000 Christians in North America at 612 congregations, its leaders say.