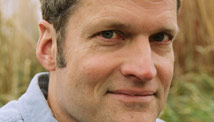 Stephen Prothero, a Boston University religion scholar and author of "God is Not One: The Eight Rival Religions that Run the World," is a regular CNN Belief Blog contributor.
By Stephen Prothero, Special to CNN
While researching my prior post about Nikki Haley coming under attack by her fellow South Carolina Republicans for her Sikh heritage, I came across a local activist, Oran Smith of the Palmetto Family Council, who told CNN, "Most people can't even pronounce 'Sikh,' even the ones that are criticizing her."
For the record, the word Sikh rhymes with click. But knowing how to pronounce Sikhism won't take you very far toward understanding whether this religious tradition is something that voters in South Carolina should fear and candidates in South Carolina should flee.
So what are Sikhs and Sikhism all about?
To answer that question, I contacted Gurinder Singh Mann, who occupies an endowed chair in Sikh Studies at the University of California, Santa Barbara. Mann, one of the world's foremost authorities on Sikhism (and himself a Sikh), took time out from a conference he was attending at Lund University, Sweden, to tell me this:
Belonging to a five-century-old monotheistic tradition, the Sikhs lay emphasis on a life of hard work, social commitment, and ethical living. A complex set of doctrinal, historical and sociological reasons made them a very political people and they have kept up that heritage in both the Punjab, the land of their origin, and wherever they have migrated to in the past century. Nikki Haley may well be the latest episode in this saga: you carry on your politics and change the religion if need be.
I then consulted the entry on Sikhism in my book, Religious Literacy: What Every American Needs to Know—And Doesn't. This entry begins by observing that "the term Sikh means 'learner' or 'disciple,' so Sikhs are disciples of the one God and those who learn from its gurus."
The entry continues:
Sikhism emerged out of a culture steeped in both Hinduism and Islam, and early Sikhs attempted to reconcile the two, in part by focusing on heartfelt devotion to God rather than rites and doctrines. "There is no Hindu and no Muslim, so whose path shall I follow?" asked [Sikh founder] Guru Nanak. "I shall follow the path of God." Like Muslims, Sikhs are strict monotheists who emphasize divine sovereignty. They reject the view that God incarnates in human form, believing instead in a formless God that can be known through singing and meditation. . . .

Although Sikhs have been coming to the United States for roughly a century, they were largely invisible until after 9/11, when many Sikh leaders were invited to participate in interfaith services. Shortly after September 11, 2001, a Sikh man named Balbir Singh Sodhi was shot and killed in Mesa, Arizona, by a bigot who thought the man's turban marked him as a Muslim. Since that time Sikhs have worked to educate Americans about the differences between Sikhism and Islam. Sikhism received more positive recognition after Manmohan Singh was sworn in as the first Sikh prime minister of India in 2004.
There are now about 25 million Sikhs worldwide, making Sikhism one of the top eight religions in the world in terms of size. So whatever part of Nikki Haley (who is now a Methodist) reveres her Sikh heritage is in good company.
The opinions expressed in this commentary are solely those of Stephen Prothero.