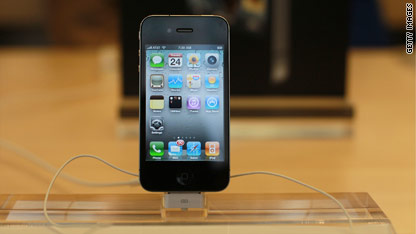 If this hasn't happened already, I'm betting it will.
A pastor delivering a sermon will look up from the prepared text one Sunday morning to see rows of parishioners burying their heads into their smart phones as they check their e-mails.
The pervasive use of mobile devices has changed the way people interact with one another. Who hasn't seen someone pull out a smart phone on a dinner date or ignore the checkout person at the supermarket counter as they yack away?
Are these same devices causing people to ignore God as well?
That's the premise of an intriguing article on LiveScience.com.
It says that smart phones have revolutionized religion - for better and worse. Hundreds of iPhone apps allow people to sign up for anything from the Dalai Lama's Twitter feed to Torah-chanting practice.
Some religious leaders, though, also wonder if smart phones will cause distracted people to pay even less attention in worship, according to TechNewsDaily staff writer Stuart Fox, whose article appears on LiveScience:
Some religious leaders worry that the inherently isolating and attention-diverting nature of smart phones has created a generation of worshippers unable to fully engage with the sublimation of self and quiet meditation that underlie both the Eastern and Western religious traditions.
Dudley Rose, associate dean at Harvard University's Divinity School, challenges that notion. He said smart phones can enhance religion by helping people circumvent society's attempts to move religious observance out of public life.
It's an interesting debate because the issue isn't going anywhere. The article says that a new generation of worshipers may be losing their ability to "be still" and actually listen to an entire sermon or even a prayer.
The article said that even participating in "quiet, paper-text based religious ceremonies" may seem off-putting to a new generation that bombards themselves with constant stimuli.
Will smart phones make us dumber worshipers?