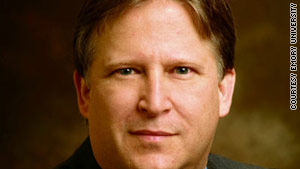 On CNN's Thursday list of Most Intriguing People:
Paul Root Wolpe. Because the director of the Emory University Center for Ethics is part of an all-star lineup of panelists as the Presidential Commission for the Study of Bio-Ethical Issues meets for the first time Thursday and Friday in Washington, D.C.
President Obama in May asked the newly formed commission to study of "the emerging field of cellular and genetic research known as synthetic biology. . . consider the potential medical, environmental, security, and other benefits of this field of research, as well as any potential health, security or other risks."