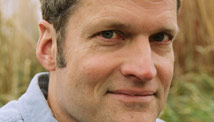 Editor's Note: Stephen Prothero, a Boston University religion scholar and author of "God is Not One: The Eight Rival Religions that Run the World," is a regular CNN Belief Blog contributor.
By Stephen Prothero, Special to CNN
Legislation banning full veils for Muslim women is now under consideration across Western Europe.
On April 30, Belgium's lower house voted to ban Muslim women from wearing veils that cover their full faces. On June 30, a Tory MP introduced in the UK a Face Coverings (Regulation) Bill that would make it illegal for anyone to cover their face in public. And on July 6 the French parliament began debating legislation that would outlaw the wearing of burqas and niqabs in public places.
According to a Pew Global Attitudes Project survey released yesterday, support for a ban on veils that cover the whole face except the eyes is widespread across Europe, with strong majorities in Spain (59 percent), Britain (62 percent), Germany (71 percent) and France (82 percent) all supporting legislation outlawing such veils in schools, hospitals, and government offices.
Prohibiting a citizen from wearing religious garb—a yarmulke, a clerical collar, a Hare Krishna robe—would seem on the face of it to be a violation of religious freedom. And that is how Americans see it. Here only 28 percent approve of a ban on full veils, with 65 percent disapproving.
Proponents of the various burqa bans, however, cast themselves as defenders of the rights of women and even public safety. A fully veiled woman cannot be easily identified by police. Neither can a male drug dealer posing as a burqa-bound woman.
Professsor Kecia Ali, my Boston University colleague and the author of Sexual Ethics and Islam, sees this "current European fixation on Muslim women's clothing" not as "a systematic push for gender equality" but as "a symbolic statement" that "plays into an us-versus-them mentality with brutal real-world consequences."
The current furor, she told me in a recent e-mail, "distracts from real issues of class injustice, racial oppression, and continued discrimination and violence against women, Muslim and non-Muslim."
Anti-burqa legislation in Belgium, France, the UK and beyond raises all sorts of questions about immigration and assimilation, church and state. But lurking around each of these questions is the overarching matter of what the veil means. Is it a symbol of Islamic identity? A rejection of the hyper-sexualization of the female body? Or is it, in the words of French President Nicolas Sarkozy, "a sign of debasement"–a stiff-arm to country and community, and a symbol of sexism and misogyny?
How this question will settle out across Europe is anyone's guess, but it is hard to deny that the burqa wars have already unsettled facile notions of Europe as a bastion of multicultural understanding. France, which has long prided itself on its cosmopolitanism, seems to be taking the rhetorical lead here. (Immigration minister Eric Besson has described the burqa as a "walking coffin.")
But what becomes of France's Holy Trinity of liberté, fraternité and equalité when bureaucrats start to dictate not only how people dress but also how they express their religion?
The opinions expressed in this commentary are solely those of Stephen Prothero.