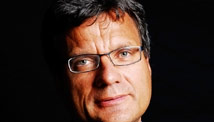 Editor's Note: Thomas Kemper is General Secretary of the United Methodist Church's General Board of Global Ministries, which works is more than 125 countries.
By Thomas Kemper, Special to CNN
The thoughts and prayers of the United Methodist mission community are with all those injured and the families of the persons killed in the bombing in Kampala, Uganda on July 11. We join our hearts to the injured mission volunteers from Selinsgrove, Pennsylvania, several from Christ Community Church, a United Methodist congregation.
We are thankful that no one was injured in another volunteer mission group from Alabama in Uganda at the same time.
Short-term, voluntary service has become a common and compelling experience in Christian mission today. Groups such as the one from Selinsgrove working in Uganda go to many places, especially in summer, to join with local churches in building, educational, medical, and evangelism projects.
While different in scope and duration, these mission volunteers share with long-term, professional missionaries the joy of spreading the Good News of God's love and serving human beings in the name of Jesus Christ. They go in humility, with respect for the cultures and societies where they are strangers.
Mission service also involves risks. The Apostle Paul, the first great missionary of the Christian movement, once gave a rundown of the trials and tribulations he had encountered in service to his faith: shipwreck, beating, stoning, imprisonment, banditry, dangers in cities and the country, and hunger (II Corinthians 11:23-28).
It has ever been so.
Missionaries are not exempt from political, economic, and social turmoil—not exempt from natural calamities. The General Board of Global Ministries has had recent experience with risk becoming tragedy. In January, two of our most beloved staff members were killed in the earthquake in Haiti. They were in Port-au-Prince helping local Christians plan economic development ministries.
Random and terrorist violence, such as in Uganda, is a threat. Military conflict or social upheaval sometimes requires the temporary withdrawal or relocation of missionaries, as in recent decades was the case in the Democratic Republic of Congo, Liberia, and some parts of Asia. In recent years, we found it advisable to concentrate our personnel in Kenya in a safe location during widespread civil unrest.
Unanticipated natural disasters form another type of threat. Careful planning and action was required to bring volunteer mission teams out of Haiti in the days immediately after the earthquake.
Our agency is equipped, and our professional personnel trained, to deal with emergencies. We constantly monitor all aspects of the countries in which we have personnel, and are intensively alert to the impact of natural disasters—both for humanitarian and personnel implications.
Why do missionaries and mission volunteers keep going into all parts of the world when they know the risk factors? Why do they willingly agree to work in dangerous situations? Because they are called by God to witness to their faith. They have taken personally Jesus' mandate to preach, that is, to show the love of God, to all people (Matthew 28:19); to provide humble, caring service.
Missionaries and mission volunteers will keep going to every part of the world in spite of risks and threats. They know that whatever happens, God is with them, and this awareness defines the mission spirit.
The opinions expressed in this commentary are solely those of Thomas Kemper.