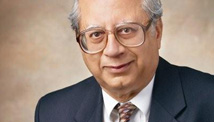 Editor's note: Mohammed Ayoob is University Distinguished Professor of International Relations and Coordinator of the Muslim Studies Program at Michigan State University.
The French National Assembly has just done a huge favor to those elements in the Muslim world that thrive on anti-Westernism.
By voting to ban the veil in public places - a move that brings a draft bill closer to becoming law - it has transformed a minor social irritant for a section of the French public into a major political issue.
In doing so, it is feeding worldwide Muslim resentment against the West almost on par with the occupation of the Palestinian territories and the invasion of Iraq.