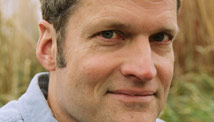 Editor's Note: Stephen Prothero, a Boston University religion scholar and author of "God is Not One: The Eight Rival Religions that Run the World," is a regular CNN Belief Blog contributor.
By Stephen Prothero, Special to CNN
A few weeks ago, at an interfaith gathering at the White House, a Hindu gentleman told me he enjoyed my new book, "God is Not One," but he objected strenuously to my criticisms of the Hindu caste system.
"There is no caste in Hinduism," he told me, and no evidence would convince him otherwise. Not the fact that all my Hindu friends know precisely what caste they were born into. Nor the fact that all my Hindu students know precisely which castes their parents will not allow them to marry into.
Now comes even sadder evidence for the enduring power of the caste system in Hinduism—yet another honor killing. According to reports in Time, the New York Times, and elsewhere, a 22-year-old Hindu journalist named Nirupama Pathak was found dead after her family found out she was pregnant and intended to marry a man outside of her Brahmin (priestly) caste. The family claims it was a suicide, but police have arrested her mother on charges of murder—murder for the cause of caste.
In my teaching and writing, I have argued repeatedly that all religions, like all people, are a mix of good and bad.
In "God is Not One," I try to point out areas where each of the great religions succeeds and areas where each fails. In its Mahabharata and Ramayana epics, Hinduism has produced some of the greatest stories ever told. In its goddesses, Hinduism offers models for womanhood lacking in more patriarchal religions. And in its practice of darshan or "sacred seeing," it has developed one of the most beautiful devotions on earth. But the caste system is, as it were, Hinduism's cross to bear.
According to the Hindu gentleman I sparred with at the White House, caste is social rather than religious. But the roots of caste can be traced back to a story in the most ancient Hindu scriptures, the Vedas, in which the various social classes are produced from the sacrifice of a primordial man—the priestly class from the mouth, the warrior class from the arms, the merchant class from the thighs, the laboring class from the feet (Rig Veda 90:10).
Today a far more finely grained system of caste is used in the United States to persuade my Hindu students at not to marry below their station, and in India to justify so-called honor killings.
Yes, Hindu thinkers such as the first Hindu missionary to America Swami Vivekananda have argued against caste, and the Indian Constitution outlawed caste-based discrimination, but the caste system, both ancient and religious, will not be swatted away so easily by either reformers or legislators. According to the New York Times, when Pathak's father learned of his daughter's engagement, he wrote her a letter arguing that inter-caste marriages, while permissible under Indian law, had been prohibited for millennia in Hinduism.
As someone who has written repeatedly against Hinduphobia in American history, I have no desire to turn Hinduism into the next religion Americans love to hate. But it is in my view an obligation of every religious practitioner—and every atheist—both to admit to the problems in their worldview and to address them.
One of my most frightening experiences as a professor came when I was teaching the history of Christian thought to a largely Christian student body at Georgia State University in Atlanta. I made my students read Nazi theology because I wanted to challenge them to see how the Christian legacy of anti-Semitism, which goes back to claims in the Gospel of John that the Jews killed Jesus, had been used to justify the murder of Jews. My students sidestepped this challenge by insisting that the Nazis were not Christians. Christians are good people, they told me, and good people do not murder Jews. In this way, they absolved themselves of the responsibility of reckoning with their tradition's dark side. End of discussion.
After 9/11, many Muslims made a similar move. The men who chanted "Allahu Akbar" as they flew their jets into the Twin Towers were not Muslims, they said, because Muslims are good people, and good people do not murder innocent women and children. They, too, absolved themselves of the responsibility of reckoning with their tradition's dark side.
Most Hindus are good people. The ones I know certainly are. But it does no good for them or for anyone else to pretend that "there is no caste in Hinduism." There is caste in Hinduism. That question is settled, in blood. The real question is what Hindus are going to do about it.
The opinions expressed in this commentary are solely those of Stephen Prothero.