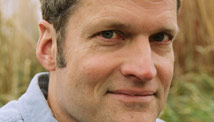 Editor's Note: Stephen Prothero, a Boston University religion scholar and author of "God is Not One: The Eight Rival Religions that Run the World," is a regular CNN Belief Blog contributor.
By Stephen Prothero, Special to CNN
On Sunday, Syria's minister of higher education, Ghiath Barakat, issued a ruling outlawing the niqab — a full veil that like the burqa shows only a woman's eyes — for both teachers and students at Syrian universities, according to news reports.
Why? Syria's population is, according to Boston University's World Religion Database, 93 percent Muslim. What does its government have against public displays of Islam? A lot more than you might think.
In a revealing March interview with Charlie Rose, Syrian President Bashar al-Assad said that the greatest challenge facing his country was warding off religious "extremism" — "How can we keep our society as secular as it is today?"
In France, secularism typically means sweeping the public square clean of the detritus of religion. In Syria, it means something very different — giving a public platform to a variety of moderate religious and warding off religious "extremism" in the process. But this decision to create niqab-free universities brings Syria a tiny step closer to France, whose lower parliament last week approved a ban on veils that cover the face.
Secularism has come under fire in Syria from many sides in recent years, but most notably from the outlawed Muslim Brotherhood. This decree is a shot back — a reassertion of Syria as a secular state.
Whether the decree will hold up or whether it will be undercut — as Turkey's 1980s ban on the hijab in universities was in 2008 — remains to be seen. For now, it's an important reminder that the Middle East is not cut from one cloth, and neither are its Muslims.