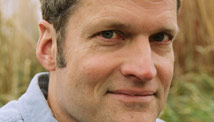 Editor's Note: Stephen Prothero, a Boston University religion scholar and author of "God is Not One: The Eight Rival Religions that Run the World," is a regular CNN Belief Blog contributor.
By Stephen Prothero, Special to CNN
This week, Newt Gingrich joined Sarah Palin in expressing his opposition to the Islamic community center and mosque at ground zero.
Palin's argument, while wrongheaded, was better. Her appeal was to "common decency." Don't build the mosque, she wrote, out of respect for the dead and out of sensitivity to those who lost loved ones on 9/11.
Gingrich's argument, by contrast, was simply bizarre.
In a macho manifesto that echoed some of the most hateful comments attacking my earlier post supporting the ground zero mosque on religious liberty grounds, Gingrich wrote, "There should be no mosque near Ground Zero in New York so long as there are no churches or synagogues in Saudi Arabia."
Really? Since when has Saudi Arabia been the model for American civil liberties? And if it is our model, why don't we follow it more rigorously, banning all mosques from all America, or for that matter all non-Christian places of worship?
And while we are at it, why stop at violating our citizens' religious liberties? Saudi Arabia doesn't allow political parties and severely restricts freedom of speech. So perhaps we should outlaw New York's Republican and Democratic parties until Saudi Arabia agrees to allow political organizations. Perhaps we should shut down The New York Times until Saudi Arabia agrees to respect freedom of speech.
Gingrich's truly bizarre argument basically admits that opposition to the proposed Islamic community center and mosque is rooted in religious intolerance. In fact, the whole point of the piece is to justify that admitted intolerance on the ground that Saudi Arabia is even more intolerant.
Reading Gingrich's strange statement took me back to a chilling passage in a brilliant book by the Dartmouth historian Susannah Heschel called The Aryan Jesus. In this study of the intellectual lengths Christian theologians went to demonize the Jews during the 1930s in Nazi Germany, she makes a chilling observation about how racism works.  "By defining the target as immoral," she writes, "the perpetrators permit themselves to violate their own moral norms."
Do not misunderstand me. I am not saying that Gingrich is a Nazi, or a racist. I don't believe he is either. What I am saying is that he is following this same script. By defining his target—in this case "the Islamists and their apologists"—as immoral he and his followers permit themselves to violate America's longstanding moral norms.
There are many words for such an argument, but conservative is not one of them. True conservatives seek to safeguard a society's core values, not to dismiss them in the name of the demon du jour. And one of America's core values, inscribed into the First Amendment of the Bill of Rights, is freedom of religion.
But we are at war, right? And don't desperate times call for desperate measures? According to Gingrich, "America is experiencing an Islamist cultural-political offensive designed to undermine and destroy our civilization." And I will grant him that. There are Muslim extremists who hate America and want to destroy us.
But while terrorists may take down our buildings and murder our citizens, only we American citizens can bury our core values. And that is what Palin, Gingrich, and other so-called conservatives are all too willing to do.
The opinions expressed in this commentary are solely those of Stephen Prothero.