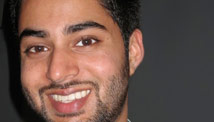 Editor's Note: Ravi S. Kudesia is founder of The Leadership Yoga and is an initiated student of Kriya Yoga.
By Ravi S. Kudesia , Special to CNN
Just over a week ago, regular Belief Blog contributor and religion scholar Stephen Prothero posted on the ills of the Indian caste system. In it, he places the burden squarely on Hinduism's shoulders. By doing so, he stepped into a centuries-old debate about the origins and future of the oppressive social institution.
The responses were impassioned, but hardly innovative. Most detractors argued that today's caste system has little actual basis in Hindu scripture. The hymn Prothero cited, the Purusha Sukta, comes from the Vedas–books so ancient that they're widely considered the oldest extant Indo-European texts.