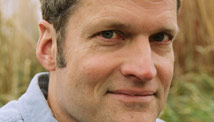 Editor's Note: Stephen Prothero, a Boston University religion scholar and author of "God is Not One: The Eight Rival Religions that Run the World," is a regular CNN Belief Blog contributor.
By Stephen Prothero, Special to CNN
You would think that most Jewish leaders in America would have a special sensitivity to the vitriol pouring out against Muslims concerning the proposed Islamic community center and mosque near ground zero.
You would think they would hear eerie echoes of 1930s Germany in the shouting down and silencing of an eleven-year-old girl at one of the hearings of the commission charged with determining whether the building in question deserved landmark status.  You would think they would rush to the defense of a minority religion attacked for, among other things, conspiring to take over their country through the imposition of religious law.
If so, you would be wrong.
Although some local Jewish leaders in New York City have come out in support of this project, the national Jewish community has largely kept its own counsel.  On Friday, however, the Anti-Defamation League, an organization committed according to its own website to counteracting "hatred, prejudice and bigotry," weighed in, opposing the project with a tortured logic that betrays its confusion over what is shaping up as one of the defining issues in the 2010 political campaign.
After admitting that the owners of the site have every legal right to build an Islamic center there, and that the bigoted attacks on them are wrong, the ADL argued nonetheless that the Islamic center should not be built because it "will cause some victims more pain–unnecessarily–and that is not right."
Apparently the ADL forgets that some of those victims—dozens of them—were Muslims. It also neglects the fact that the ADL's decision to lend its plummeting moral force to the pseudo patriots here will cause some American Muslims pain. But apparently some people's pain matters more than others. And some people's defamation.
Happily, however, the ADL's statement, and later remarks by national director Abraham H. Foxman that the anguish of those who lost loved ones on 9/11 "entitles them to positions that others would categorize as irrational or bigoted," has brought other national Jewish groups into the debate.
After evoking New York Mayor Michael Bloomberg's argument that a proposal for a church or synagogue at that site would have raised no objections, J Street, a Jewish organization that bills itself as "pro-Israel, pro-peace," wrote on Friday on its web site:
The Muslim community has an equal right to build a community center wherever it is legal to do so. We would hope the American Jewish community would be at the forefront of standing up for the freedom and equality of a religious minority looking to exercise its legal rights in the United States, rather than casting aspersions on its funders and giving in to the fear-mongerers and pandering politicians urging it to relocate.
J Street's president, Jeremy Ben-Ami, then went on to make a point that has been almost entirely overlooked in this debate—that opposition to this community center, and the hateful spirit in which much of it is advanced, only aids and abets our enemies overseas:
What better ammunition to feed the Osama bin Ladens of the world and their claim of anti-Muslim bias in the United States as they seek to whip up global jihad than to hold this proposal for a Muslim religious center to a different and tougher standard than other religious institutions would be.
It should be obvious how this proposal for a Islamic community center near ground zero has escalated from a local land use dispute into a national referendum on the scope of religious liberty and the meanings and ends of Islam. 
First, local Tea Party populists nationwide cynically decided to exploit anti-Islamic nativism for political gain.  Then national Republican leaders such as Sarah Palin and Newt Gingrich decided to jump in to pump up their reputations as 100% Americans.
Why the ADL decided to spend down its moral capital by coming to the defense of the defamers in this dispute is harder to figure. But, at least for me, Foxman and the ADL no longer occupy a moral high ground.
The opinions expressed in this commentary are solely those of Stephen Prothero.