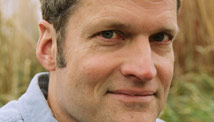 Editor's Note: Stephen Prothero, a Boston University religion scholar and author of "God is Not One: The Eight Rival Religions that Run the World," is a regular CNN Belief Blog contributor.
By Stephen Prothero, Special to CNN
Peter Berger is perhaps the most influential living scholar of religion, the author of such classics (and bestsellers) as The Sacred Canopy and The Social Construction of Reality. As of a few weeks ago, he is also a blogger, the man behind "Religion and Other Curiosities" at American Interest Online.
I had the pleasure of getting to know Berger a bit after taking a job a decade or so ago at Boston University, where until his recent retirement (of sorts) he directed BU's Institute on Culture, Religion, and World Affairs and held forth as a professor of religion, sociology and theology.
So I am happy to report that Berger the Blogger is not only smart but also funny and self-deprecating, as the first sentences of his first post intimate:
A Chinese sage wrote to an elderly scholar retired from official duties with two suggestions—to acquire a young concubine, or to learn how to paint dragons on red silk.  I am an elderly scholar and I have now retired from most of my official duties.  I have given serious thought to the two suggestions and have concluded that they are impractical in my case.  Just then the nice people at The American Interest came with a very different suggestion—that I should write a blog under their auspices (if that is the right term in cyberspace language), dealing mainly with current developments in religion, but allowing for occasional excursions into other areas.  My relationship to computers is roughly comparable to that of a caveman trying to fly a jet airliner.  Still, the prospect of writing a blog with this description intrigued me. It definitely seemed more practical than the two Chinese suggestions.  So, here we go:
So far this caveman is flying his airliner quite well, outing himself as a "Godder" ("a theologically very liberal Lutheran") and parachuting into topics as various as Pentecostalism in Brazil, secularity and ultra-orthodoxy in Israel, homosexuality in the Anglican communion, the sex abuse crisis in the Roman Catholic Church in Belgium, Max-Weber-style "value free" sociology, and (a special interest of his) religious humor.
I am tempted to groan at a few of his jokes (not all of them good), but I'll highlight instead his early rant against the mistreatment of religion in academia and the media. Berger has long observed (correctly, in my view) that while the United States is extraordinarily religious place its journalists and professors are extraordinarily secularized.  As a result, he writes:
they are tempted to explain religious phenomena as being "really" about something else—ethnicity, class, politics.  Sometimes, of course, this is indeed the case.  Thus there are processes of "religionization", in which a conflict about political power (as in Northern Ireland) or about territory (as between Israelis and Palestinians) morphs into a religiously defined conflict (though even then many people may sincerely believe in and be motivated by the religious definitions of the situation). In any case, it is important to realize that religion is a phenomenon sui generis, which must be understood in its own terms and not right away be interpreted as being "really" something else.
University professors and magazine writers "have every right to be secularists," Berger concludes, "but they should bracket their personal beliefs when they try to understand reality—as should 'Godders' like me."
The opinions expressed in this commentary are solely those of Stephen Prothero.