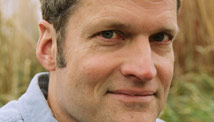 Editor's Note: Stephen Prothero, a Boston University religion scholar and author of "God is Not One: The Eight Rival Religions that Run the World," is a regular CNN Belief Blog contributor.
By Stephen Prothero, Special to CNN
I have never been a big fan of New York City's major Michael Bloomberg, but he won me over yesterday with a speech that was conservative in the best sense of the term.
Shortly after the city's Landmark Preservation Commission unanimously voted not to grant landmark status to the site of a planned Islamic community center and mosque near ground zero, Bloomberg stood in front of the Statue of Liberty and in the midst of a rainbow of religious leaders and said what should not have needed to be said concerning this bitter controversy.
Calling his city "the freest city in the world," and the dispute "as important a test of the separation of church and state as we may see in our lifetime," he rehearsed some of the history of religious bigotry in New York City, including the denial of a Jewish petition for a synagogue in Lower Manhattan in the 1650s.
Bloomberg said that the "murderous fanatics" who attacked America on 9/11 were attacking not only our citizens but also our hard-won freedoms, including "the freedom to worship as we wish."
He said that the first responders who responded to the attack on the World Trade Center were defending those freedoms and the Constitution that guarantees them. "In rushing into those burning buildings," Bloomberg said, "not one of them asked, 'What God do you pray to?' 'What beliefs do you hold?'"
The mayor then presented the case for the project as open and shut:
The simple fact is this building is private property, and the owners have a right to use the building as a house of worship. The government has no right whatsoever to deny that right–and if it were tried, the courts would almost certainly strike it down as a violation of the U.S. Constitution.
"Lost in the heat of the debate," Bloomberg continued, "has been a basic question – should government attempt to deny private citizens the right to build a house of worship on private property based on their particular religion? That may happen in other countries, but we should never allow it to happen here."
Bloomberg concluded one of the finest political speeches I have heard in a long time–and one of the truest expressions of real conservatism–by letting Muslims know that they were welcome in New York City. "Muslims are as much a part of our City and our country as the people of any faith," he said, "and they are as welcome to worship in Lower Manhattan as any other group."
The opinions expressed in this commentary are solely those of Stephen Prothero.