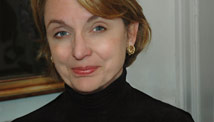 Editor's note: Jerrilynn Dodds is the Dean of Sarah Lawrence College in New York and author of New York Masjid: the Mosques of New York (2002). Her most recent book is Arts of Intimacy: Christians, Jews and Muslims in the Making of Castilian Culture, which she co-authored with Maria Menocal and Abigail Krasner Balbale.
By Jerrilynn Dodds, Special to CNN
It's hard to think of a better place for a mosque today than lower Manhattan, near to ground zero. To support the siting of a mosque there is not just deeply American–a declaration of the freedoms we stand for - it is the continuation of a long and established New York tradition of mosque-building.
In fact, by any historical measure it is absurd to see Cordoba House, a community center that will include a mosque, as a kind of hostile and exotic cultural invasion of the lower east side. Mosques have been part of New York's rich architectural and religious mix for over a century, and today hundreds of thousands of Muslims, many whose New York roots go back generations - attend the city's more than 100 mosques in the five boroughs.