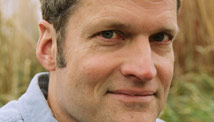 Editor's Note: Stephen Prothero, a Boston University religion scholar and author of "God is Not One: The Eight Rival Religions that Run the World," is a regular CNN Belief Blog contributor.
By Stephen Prothero, Special to CNN
The Anti-Defamation League isn't the only organization losing its soul in the debate over the proposed Islamic community center and mosque at Ground Zero.
On Wednesday, a lesser-known group called the American Center for Law and Justice (ACLJ) sued the New York City Landmarks Preservation Commission in an effort to overturn the commission's decision to deny the Park51 building landmark status.
Filed on behalf of Tim Brown, a firefighter who survived the terrorist attack on the Twin Towers, the suit alleges that the city failed to follow its own policies and procedures and exhibited "an arbitrary and capricious abuse of discretion" in voting unanimously against landmark status.
What is both sad and ironic about this lawsuit is that the ACLJ, which was founded by Pat Robertson in 1990, has been in the forefront of utilizing a little-known federal statute to protect churches from religious discrimination disguised as zoning rulings. The ACLJ's website contains an extensive and glowing overview of the statute, the Religious Land Use and Institutionalized Persons Act (RLUIPA), which was passed in 2000 with strong support from the Religious Right, the ACLJ included.
Since that time, the ACLJ has invoked RLUIPA in dozens of cases. For example, in a Texas case, ACLJ litigator Wesley Southerland argued that a local ordinance violated RLUIPA, which in Southerland's words "(protects) religious assemblies and institutions from land use regulations that interfere with their religious exercise."
According to the ACLJ website:
Churches across the nation are increasingly facing discrimination from local zoning authorities with respect to location or improvement of their facilities. Zoning Boards often want to eliminate churches from downtown and commercial areas because churches do not generate retail and tax revenue. They also attempt to restrict churches in residential areas for allegedly creating traffic and noise problems. The result has been that our nation's houses of faith have their freedom to worship where and how they choose violated by ignorant or hostile zoning officials.
So the ACLJ has been rushing into the breach to defend these "houses of faith" and their "freedom to worship," right?
Well, not exactly. As the rest of this statement makes clear, the ACLJ focuses pretty exclusively on defending churches from religious discrimination.
It is not quite fair, therefore, to compare the ACLJ with the ADL, which claims to be outraged by religious bigotry of all sorts. Still, what are we to make of the character of an organization that has fought for years to protect the rights of Christians to build churches filing suit to block the rights of Muslims to build a mosque?
Not much, I am afraid.
To their credit, Jewish leaders called the ADL out for its bigotry and hypocrisy after it came out against the Islamic Center near ground zero.  Will Christian intellectuals do the same for the ACLJ? Don't bet on it.
The opinions expressed in this commentary are solely those of Stephen Prothero.