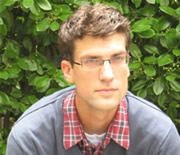 Editor's Note: David Bristow serves as a Christian youth director in northern Virginia and is a graduate student at Washington Theological Union in Washington, D.C.
By David Bristow, Special to CNN
Christmas may still be five months away, but what would happen if schools around the country decided to open their doors for the holiday?
I pondered the question after reading a CNN Belief Blog post in which Imam Khalid Latif, executive director of New York University's Islamic Center, argued that public schools should close for two prominent Muslim holidays in New York City.
Noting that more than 10 percent of New York City school students are Muslim, he suggests that the public school calendar grant the Islamic community the same holiday leisure as it already gives to Christian and Jewish students.
It's no surprise that readers' comments were highly diversified on the matter. But I didn't see my point of view represented among the hundreds of comments. A full-time Christian youth minister, I wouldn't care in the slightest if public schools opened on Christmas Day. I'm fine with school on Christmas.