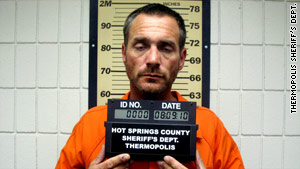 The Rev. Ron Kingston thought Tracy Province was just a down-on-his luck soul when he welcomed him into his church in Meeteetse, Wyoming, on Sunday morning.
He would later be surprised to learn Province was a prison escapee and convicted murderer.
Province, 10 days after he and two other inmates escaped from an Arizona prison, walked into Meeteetse Community Church wearing blue jeans and a flannel shirt. He stayed for the 9:30 a.m. worship service, sang songs like "Your Grace is Enough," and shook hands with some of the 50 or so attendees, the pastor says.