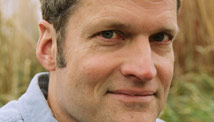 Editor's Note: Stephen Prothero, a Boston University religion scholar and author of "God is Not One: The Eight Rival Religions that Run the World," is a regular CNN Belief Blog contributor.
By Stephen Prothero, Special to CNN
In the religious literacy quiz I have given my Boston University students on the first day of the semester over the last few years, I always ask, "What is Ramadan?  And in what religion is it celebrated?"
Of the students who took this quiz, 61 percent knew this holiday, which began yesterday for Sunnis and today for Shias, was Islamic, but only 38 percent knew it was a fast.
During Ramadan, which falls during the ninth month of the Islamic year, observant Muslims abstain from eating, drinking, smoking and sex.  This holiday commemorates the period when Muhammad is said to have received the first recitations of the Quran from Allah via the angel Gabriel.
This year, Minnesota Vikings safety Husain Abdullah and his brother Hamza Abdullah of the Arizona Cardinals are observing Ramadan during a rough month of NFL training camp.
A significant minority of NBA basketball players are also observant Muslims, and the decisions of Hakeen Olajuwon, Shareef Abdur-Rahim and others to observe this fast have called public attention to Ramadan, just as Sandy Koufax's decision, as a Jew, not to pitch in a 1965 World Series game on Yom Kippur called public attention to that Jewish Day of Atonement.
I spoke this week with Zeenat Rahman about common misconceptions about Ramadan. Rahman, a Muslim American who serves as Director of Policy at the Interfaith Youth Core in Chicago, says there are a few. First, Muslims do not fast for a whole month. If you did that, Rahman observes, "you would be dead." Muslims fast instead from sunrise to sunset.
Second, the hardest part about the fast isn't abstaining from eating but abstaining from drinking.  "My biggest fear is being thirsty," Rahman says, "and the fact that you can't drink water is really, really difficult." Finally, fasting at Ramadan extends not only to food and water but to just about everything else you might put into your mouth, including gum and breath mints.
For Rahman, however, the "Ramadan mindset" isn't really about food and drink prohibitions. A bit like Lent in the Christian calendar, this holiest month in the Islamic year provides an opportunity to "reset" yourself, to call yourself back to the things that really matter, including remembering and caring for the poor.
Ramadan is in some respects harder to practice in the United States, where restaurants do not stay open all night in most places and you might need to explain to your business associates why you aren't eating anything at a lunch meeting.
According to Rahman, however, observing Ramadan in religiously plural America also offers unique benefits, including iftars (evening meals breaking the day's fast) hosted by a variety of different religious and civic groups.
For example, "Iftar in the Synagogue" brings together Jews and Muslims in Chicago for "an evening of what both traditions do best: eating, praying, discussing and schmoozing."
Ramadan ends with Eid ul Fitr, the feast of the breaking of the fast. It is now something of a tradition for U.S. presidents to send greetings to Muslims and to host dinners at the White House on Eid ul Fitr.
Last year at the conclusion of Ramadan, President Obama issued this holiday greeting and Secretary of State Hillary Clinton posted a video message on the State Department website wishing Muslims "Eid Mubarak."
"All faiths," she said, "have a home here in the United States."
The opinions expressed in this commentary are solely those of Stephen Prothero.