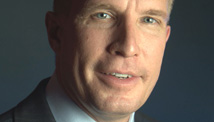 Editor's note: Dr. David Liepert is a member of the Calgary Council of Imams, comprised of 50 of Canada's mainstream Muslim faith leaders. He helped craft the Canadian Council of Imams Declaration, released Friday. He is author of "Muslim, Christian and Jew: Finding a Path to Peace Our Faiths Can Share."
By Dr. David Liepert, Special to CNN
Immediately before 9/11, al Qaeda was considered almost below most Americans' notice. One Washington Post/ABC News poll found that in early 2002, only 14 percent of Americans thought Islam encouraged violence.
These days, the popular perception of Islam is dominated by al Qaeda and its radical agenda. Al Qaeda has grown into a monster that dominates the American psyche, and many non-Muslims fear that the majority of Muslims are bent on violent takeover.