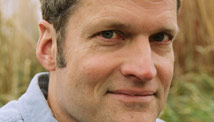 Editor's Note: Stephen Prothero, a Boston University religion scholar and author of "God is Not One: The Eight Rival Religions that Run the World," is a regular CNN Belief Blog contributor.
By Stephen Prothero, Special to CNN
After 9/11 there was a chance that the American public might call for a war on Islam, and that American politicians might heed that call. But President Bush demonstrated leadership. Although he would have gained political capital among his born-again Christian base by attacking Islam, he insisted that our fight was not against Islam but against evil.
In rhetoric that would now be considered impolitic even among liberal Democrats, President Bush said that Islam is a peaceful religion—"a faith based upon love, not hate," adding that "America rejects bigotry. We reject every act of hatred against people of Arab background or Muslim faith."
After the controversy erupted over the proposed Islamic community center and mosque near ground, New York City's Mayor Michael Bloomberg might have looked at the polling data and joined many of his fellow Republicans in denouncing not only that project but also Islam.
That certainly would have been the politically expedient thing to do, since according to a Siena College poll released earlier this month, New Yorkers oppose the project by a 61 to 26 percent margin.
Like President Bush, however, Mayor Bloomberg showed leadership instead.  Calling this controversy "[as] important [a] test of the separation of church and state as we may see in our lifetimes," he insisted in a speech delivered in front of the Statue of Liberty not only on the property rights of the developer but also on his rights to religious expression.
President Obama could have side-stepped this controversy on the perfectly reasonable ground that it is a purely local issue that should be handled by local officials. But Republicans from Georgia to Alaska ratcheted this question of the "ground zero mosque" up into a national referendum on Islam and religious freedom, Obama felt the need to weigh in on Friday in a speech at the traditional White House dinner celebrating the beginning of the Islamic holy month of Ramadan.
Muslims have the same right to practice their religion as everyone else in this country. And that includes the right to build a place of worship and a community center on private property in Lower Manhattan, in accordance with local laws and ordinances. This is America. And our commitment to religious freedom must be unshakeable. The principle that people of all faiths are welcome in this country and that they will not be treated differently by their government is essential to who we are.
On Saturday, Obama expanded on his remarks, telling CNN he was "not commenting . . . on the wisdom of making the decision to put a mosque" near ground zero but "on the right people have that dates back to our founding," adding, "In this country, we treat everybody equally and in accordance with the law, regardless of race, regardless of religion."
In the tediously predictable performance art that followed, Republicans body slammed into the president. Texas's Republican Senator John Cornyn accused Obama of being "disconnected from the mainstream of America." Peter King, a Republican Congressman from New York, complained that "the President caved into political correctness."
But as Cornyn and King know all too well, the correct thing to do, politically, was precisely what they were doing.
There has been much thunder from the right in recent weeks about doing the right thing at this Park51 site. Channeling Sarah Palin, the Anti-Defamation League contended in its statement against this Islamic community center and mosque that "ultimately this is not a question of rights, but a question of what is right."
But the three Republican presidential frontrunners who have come out against this project–Mitt Romney, Sarah Palin, and Newt Gingrich–are not doing what is right. They aren't even doing what is conservative. They are doing what is politically expedient. Instead of leading, they are following the polls.
Once upon a time, American politicians saw themselves as leaders. They accepted the responsibility not simply to take the temperature of mainstream America but also to diagnose its ills. That requires courage, however, a virtue that is as rare as a moderate in the 111th Congress.
To be fair, there are Republicans who have refused to throw the red meat of Muslim-baiting to their red state supporters. But anybody who can count knows that Republicans can scapegoat Muslims, who account for less than 1 percent of the U.S. population (and many of them African Americans), on the cheap. And apparently most Republicans can count.
But sometimes you have to stand up for what is right. That's what President Bush did after 9/11. It's what Mayor Bloomberg did on Governors Island. And it's what President Obama did on the eve of Ramadan.
The opinions expressed in this commentary are solely those of Stephen Prothero.