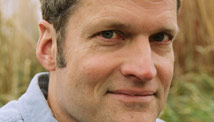 Editor's Note: Stephen Prothero, a Boston University religion scholar and author of "God is Not One: The Eight Rival Religions that Run the World," is a regular CNN Belief Blog contributor.
By Stephen Prothero, Special to CNN
Pastor Fred Phelps is an insensitive man.
He and his followers at the Westboro Baptist Church of Topeka, Kansas, made a name for themselves in the 1990s by protesting at the funerals of gay people who died of AIDS and, more recently, by protesting at the funerals of military officers. Their incendiary signs read, "God hates fags" and "Thank God for dead soldiers" and "Thank God for 9/11."
Phelps may believe in God's love but he preaches God's wrath. And he is convinced that God is punishing Americans, in Iraq and Afghanistan and at home, for abandoning biblical morality.
Phelps' followers, many of them members of his extended family, have picketed the funerals of Jerry Falwell, Mr. Rogers and Michael Jackson, and held protests against Mormons and Jews. Oh, and according to Phelps, "Mohammed was a demon-possessed whoremonger and pedophile who contrived a 300-page work of Satanic fiction (the Quran)."
In an effort to stifle Phelps and his parishioners, some states passed laws prohibiting protests near funerals. Another piece of anti-Phelps legislation, the Respect for America's Fallen Heroes Act, was enacted by Congress and signed into law by President Bush in 2006.
On Monday, however, a federal judge, siding with Phelps, overturned Missouri legislation outlawing demonstrations within 300 feet of military funerals.
You might think that Chief US District Judge Fernando Gaitan would have been more sensitive to the feelings of the families of those who gave their lives for this country. If you think having an Islamic community center and mosque a few blocks away from ground zero is insensitive, try mourning your son or daughter while religious fanatics are chanting hateful slogans and carrying signs that read, "Your sons are in hell."
But that is not Judge Gaitan's job. His job is not to make sure everyone in America is nice, or happy. His job is to uphold the rule of law. And on Monday he did his job.
"Although plaintiff's speech may be repugnant to listeners, the court finds that, at a minimum, some of plaintiff's speech is entitled to constitutional protection," Judge Gaitan wrote.
In the national debate that has erupted over the Islamic community center and mosque near ground zero, we have not heard enough from the likes of Judge Gaitan. On Friday, President Obama did a credible imitation, but on Saturday he backtracked.
Meanwhile, most of his fellow Democrats (lacking courage) remain mum on what in my view is becoming one of the defining moral and political questions of our time. And nearly every nationally known Republican (lacking shame) is exploiting the horrors of 9/11 for political purposes.
When it comes to the question of the so-called "ground zero mosque," the language of therapy has far too often triumphed over the language of liberty. The same conservatives who urge us to reject moral relativism and judicial activism tell us that what really matters when it comes to the proposed Park51 project is not the Constitution but the feelings of those for whom an Islamic community center and mosque near ground zero conjures up painful memories.
"Give me sensitivity," they insist, "or give me death."
And the sensitivity they so urgently demand is never wasted, of course, on the families of Muslims who died in the Twin Towers or on American Muslims today who are being told that they must choose between fidelity to their nation and fidelity to their faith.
I find the words and actions of Pastor Phelps and his family repugnant, disgusting, and insensitive. I do not believe, as their posters contend, that "God Hates Jews." I do believe, however, in the Constitution, and in the wisdom of Judge Gaitan's ruling.
The opinions expressed in this commentary are solely those of Stephen Prothero.