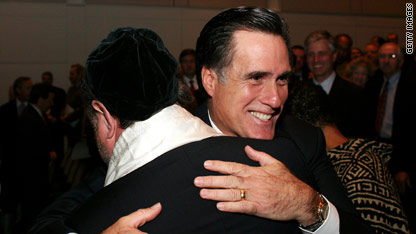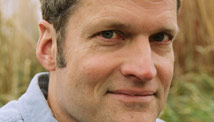 Editor's Note: Stephen Prothero, a Boston University religion scholar and author of "God is Not One: The Eight Rival Religions that Run the World," is a regular CNN Belief Blog contributor.
By Stephen Prothero, Special to CNN
When America's leading Republicans started to ratchet up the rhetoric over the Islamic community center and mosque near Ground Zero, I immediately thought of my former governor Mitt Romney.
In 2007, when he was running for the Republican nomination for president, Romney gave a speech that I described at the time as "an instant classic in American civil religion." In "Faith in America," he spoke glowingly of religious liberty and the separation of church and state. He also said he had himself learned much not only from Catholics, evangelicals and Jews but also from "the commitment to frequent prayer of the Muslims."
Romney also chastised earlier Americans, however, for failing to live up to the promises of the First Amendment. Where Reagan had referred to this country as a "shining city on the hill" for all the world to see, Romney said it was important to remember that the United States has also been a place of religious bigotry.
The Puritans arrived in the New World seeking religious liberty, he said. "But upon finding it for themselves," they "denied it to others." This bigotry exiled Ann Hutchinson from the Massachusetts Bay Colony, and drove Brigham Young and other pioneering Mormons onto their westward trek to Utah.
As I wrote in my 2007 piece on this speech, for Romney, the moral of this history lesson was clear:
Americans today should rise above religious bigotry, not least by evaluating presidential candidates on the basis of their credentials instead of their religious tradition. After all, Romney said, "Religious tolerance would be a shallow principle indeed if it were reserved only for faiths with which we agree."
These were the words that came to me when Newt Gingrich and Sarah Palin and other Republican leaders started to double down on the anti-Islamic rhetoric.
I thought that Romney, as a Mormon, might speak out passionately for the First Amendment. I thought he might remember how the founder of his religion, Joseph Smith Jr., was murdered by an anti-Mormon mob. I thought he might recall how the U.S. government brought down much of its coercive power against the Church of Jesus Christ of Latter-day Saints in the last decades of the nineteenth century.
Apparently not.  According to a statement released on August 10 by his spokesperson Eric Fehrnstrom, "Governor Romney opposes the construction of the mosque at Ground Zero. The wishes of the families of the deceased and the potential for extremists to use the mosque for global recruiting and propaganda compel rejection of this site."
More recently, Senate Majority Leader Harry Reid, also a Mormon, opened the floodgates for what will likely be a steady stream of Democratic equivocation on this important issue. "The First Amendment protects freedom of religion," Reid's spokesman Jim Manley said in an August 16 statement. "Sen. Reid respects that but thinks that the mosque should be built some place else."
One of the realities of robust religious liberty in the United States is that members of minority religions grow complacent over the years.
When Catholics see Muslims denounced as dangers to America, foreigners following the dictates of foreign law, they think "them" rather than "us," forgetting the burning of their convent in Charlestown, Massachusetts, in 1834 by anti-Catholic mobs.
When Mormons see Muslims as a group found guilty of the atrocities of September 11, 2001, they think "them" rather than "us," forgetting how Mormons as a group were found guilty of the atrocities of September 11, 1857, when Mormon vigilantes attacked a wagon train of Arkansas emigrants to the Utah territory, killing some 120 innocent men, women, and children.
Perhaps I am wrong for holding Mormons to some higher standard, but I do. I believe that members of a religious group that has been persecuted almost to extinction should stand up and speak out when Newt Gingrich starts likening Muslims to Nazis and Tea Party advocates start referring to Islam as a cult. At a minimum, religious minorities should not fall into the Puritan trap of demanding religious freedom for themselves while denying it to others.
That is why I found the opposition of Abraham Foxman and the Anti-Defamation League to the Park51 project so dispiriting, and why I find the recent statements of Reid and Romney both sad and shameful.
The opinions expressed in this commentary are solely those of Stephen Prothero.