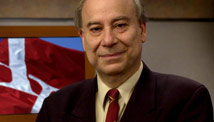 By Akbar Ahmed, Special to CNN
Editor's note: Akbar Ahmed is professor and Ibn Khaldun Chair of Islamic Studies at American University in Washington. He is author of "Journey into America: The Challenge of Islam," Brookings Press 2010.
In less than a month, Pastor Terry Jones of the Dove World Outreach Center in Florida plans to host "Burn a Quran Day" to mark the ninth anniversary of the 9/11 attacks.
The pastor, author of the book "Islam is of the Devil," is using the burning to urge American Christians to "stand up" to what he describes as a monolithic Muslim threat. A Facebook page for the event has accrued thousands of "likes" and Jones has said people have been mailing him Qurans to burn.