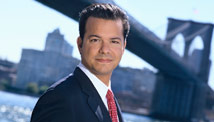 By John P. Avlon, Special to CNN
Editor's note: John P. Avlon is a CNN contributor and senior political columnist for The Daily Beast. He is the author of "Wingnuts: How the Lunatic Fringe Is Hijacking America."
As the mosque debate dominates the summer spin cycle, a new Pew Research Poll shows that an increasing number of Americans believe that Barack Obama is a Muslim - now up to 18 percent from 11 percent in March 2009. At the same time, only a third of Americans say Obama is a Christian, down from nearly 50 percent last year.
And while the biggest jumps in believing Obama is Muslim come from self-described conservative Republicans - from 18 percent to 34 percent - the number of Democrats who describe Obama as Christian fell from 55 percent to 46 percent. Independents - while being the group least likely to want professions of religious beliefs from politicians - have also fallen in with the drift.