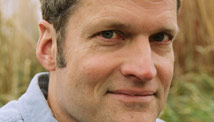 Editor's Note: Stephen Prothero, a Boston University religion scholar and author of "God is Not One: The Eight Rival Religions that Run the World," is a regular CNN Belief Blog contributor.
By Stephen Prothero, Special to CNN
In a wide-ranging conference call this morning sponsored by the Council on Foreign Relations, Daisy Khan, who is heading up the Park51 Islamic community center and mosque project with her husband Imam Feisal Abdul Rauf, said that relocating the proposed Islamic community center and mosque was "off the table for now."
Observing that "this project is now in the public domain," Khan spoke of not only her willingness but also her resolve to determine the final shape of the center in conversation with its many stakeholders, including Muslims and interfaith leaders in New York City and nationwide.
"It is a project that will evolve," she said, adding that she was open to considering a worship space in the facility "for all religions."
But might it be built a little farther away?  Here Khan initially seemed open to compromise.
"No one should be driven out of his or her neighborhood, especially for religious reasons," she began.
She then acknowledged, however, that some opponents see the project as "too close for comfort," adding, "If there is to be a relocation then it has to be a decision that we have to make with those who are stakeholders in the center, including 9/11 families."
Any such decision, however, "might have long-term adverse effects" not only for Muslims facing opposition to mosque projects in Staten Island and Tennessee but "also globally."
In my question, which concluded the conference call, I pointed to Mayor Bloomberg's rejection last night at Gracie Mansion of a relocation compromise and pressed Khan on whether moving the project to a more comfortable distance from ground zero was on the table.
She responded, "It is off the table for now."
Khan spoke repeatedly about how the "core values" of America and Islam–"faith in God, respect for pluralism, hard work... (are) totally compatible."
"We don't feel that there is a war between us and them," she said. Islam is "completely resonant with American values."
Among these values, she stressed pluralism–both inside Islam and between Islam and other religions–most of all.  Pluralism, she insisted on more than one occasion, lies "at the heart of Islamic theology," adding that this "core value" is what the extremists oppose. 
She added that stonewallling the Park51 project would be a "gift to the extremists"–proof positive (for their propagandists) that Americans are at war with Islam.
Regarding what is at stake in this controversy, Khan pushed beyond the First Amendment to the future of global Islam. America, she said, is "our best hope" for a moderate Islam. "A center such as this one would give birth to a true American Islamic identity," one that is "culturally American but authentically Islamic."
Although Khan said she was "distressed" over the controversy and chaos the Park51 proposal has dredged up, she seemed to take the long view, harking back to prior moments in American history when Catholics and Jews had to overcome angry opposition as they struggled to construct their places of worship and build their institutions. 
She looked forward to a time when Muslims would be fully accepted here. "Islam," she said, "is an American religion too."
The opinions expressed in this commentary are solely those of Stephen Prothero.