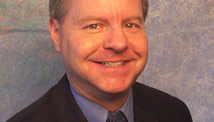 By Robert Knight, Special to CNN
Editor's note: Robert Knight is a senior writer for the evangelical Coral Ridge Ministries and a senior fellow for the conservative American Civil Rights Union. He helped draft the "Defense of Marriage Act," the 1996 law in which the federal government defines marriage as a legal union between one man and one woman, and is the author of "Fighting for America's Soul: How Sweeping Change Threatens Our Nation and What We Must Do."
Will Bunch's CNN.com tirade earlier this week against television host Glenn Beck and David Barton - the founder and president of WallBuilders, a national pro-family organization that emphasizes history's "moral, religious and constitutional heritage" - for allegedly creating "pseudo history" reveals more about Mr. Bunch than it does about what Mr. Beck and Mr. Barton are presenting.