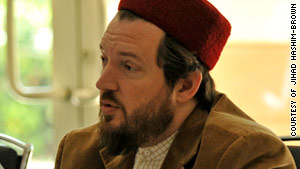 Editor's note: Jihad Hashim-Brown is a leading American Muslim jurist and theologian currently serving as an academic consultant in Abu Dhabi, UAE. A media commentator in the Middle East, he is also a regular columnist for the UAE's The National newspaper on religious and spiritual issues.
Muslims are a very diverse people. Although they share timeless universals that weave them together into a common fabric, it would be dishonest to paint them with a broad brush.
A sophisticated and elegant civilization built over fourteen centuries stretching from Spain to China, it was brought to its knees in a crescendo of upheaval during the 30-year period between the two world wars.