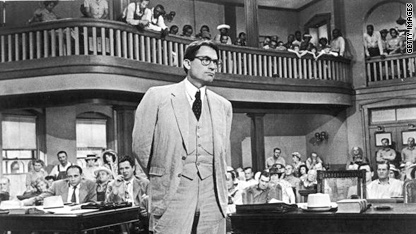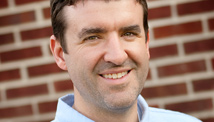 Editor's Note: Matt Litton, a writer and educator, is author of The Mockingbird Parables: Transforming Lives through the Power of Story.
By Matt Litton, Special to CNN
The social relevance of Harper Lee's classic To Kill a Mockingbird and the subsequent film is profound. It has remained a beacon of hope for the marginalized, pointing the way toward our continued pursuit for equality.
The novel has been described simply as the story of one man's stand for racial justice, but we cannot ignore the other valuable messages–including Christian ones-for today's culture of distrust.
From Wall Street to Washington to Main Street, it seems our decisions are governed by what is financially, politically, and socially expedient. Oour faith is more of an afterthought than a guiding force.
The many lessons of Lee's novel can lead us back to a restorative way of making choices by following these four principles:
1. Try understanding others. The theme is revealed in lawyer Atticus Finch's memorable explanation to his daughter: "You never really understand a person until you consider things from his point of view–until you climb into his skin and walk around in it."
The Christian faith originated with a God who moved into our neighborhood, who "climbed into human skin and walked around in it," and who truly understands and connects with humanity.
Redemption actually began in a movement of God's compassion. The practice of our faith should start with that same compassion, demanding that we cease to see people who act, believe, or behave differently than us as "others" and learn to view them as our neighbors.
2. Live in the here and now. Lee's novel challenges us to remember that our faith should impact our actions today.
A heroine of the novel, Miss Maudie, remarks that she is thankful that the town has at least one man (in Finch) with the conviction to do the right thing. But she also laments that "there are some men who are so worried about the next world that they have never learned to live in this one, and you can look down the streets and see the results."
The compassion our faith requires should influence how we care for each other in the here and now. Who can forget the scene in the novel when the good Reverend Sykes locks his church doors until the money Helen Robinson needs to feed her family is collected by his congregation? How many of our nation's challenges might be solved if we endeavored to care for our neighbors in that way?
Maybe you are writing me off as an idealist… that points us directly to another crucial lesson:
3. Embrace and encourage idealism.  In the book, the children emerge from watching a heated court case where an African American man is being falsely convicted of a crime. A child named Dill is disturbed by the way the prosecutor demeans the defendant simply because of his skin color. Dill, like most children, possesses an idea of how the world should operate and is unable to process the racism, oppression, and sin as normal.
He comments to the narrator, Scout, that he will join the circus when he grows up. He would rather laugh at the adults than accept their bigotry. When Jesus tells his disciples in Matthew that they must "become like little children," I wonder if he is referencing the innate sense of fairness that children own.
Maybe Jesus is telling them to recapture the idealism they have lost with adulthood. Don't many of us grow older and just accept the injustice, the poverty, the hurting people, the oppression and sin around us as "the way it is"?" So did many of the adults in Maycomb, the fictional town where the book is set.
The novel reminds us that cynicism leads to complicity, that disillusionment leads to inaction. Maybe by becoming more like children, we can refuse to accept the status quo and take a closer look at our neighborhood, see the injustice, poverty, and sin for what it is and determine what it requires of us as people of faith.
4. Be guided by faith, not circumstances. Christians could also stand to remember the racism of the "good church going folks" of Maycomb, that the protagonist of the novel calls it a "disease," and be wary that the same types of religious folks were actually responsible for the crucifixion of our Jesus.
Perhaps we should pause for a moment today to determine if we are allowing our decisions to be guided by status, wealth, or political gain. Maybe we should conduct our daily business guided solely by our beliefs, like the unassuming hero that places his family and his reputation on the line to take a very unpopular court case.
When his daughter asks why he is defending the innocent Tom Robinson, Atticus answers, "Scout, I couldn't go to church and worship God if I didn't defend that man." To Kill a Mockingbird reminds us there is a spiritual approach to making decisions that can lead us to restoration on each street and in every house.
The opinions expressed in this commentary are solely those of Matt Litton.