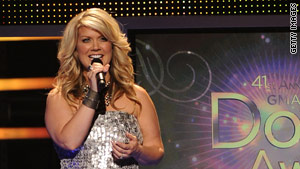 Natalie Grant apologizes for crying, but she can't help it.
She is describing meeting a woman from India who is a counselor in a village where some women have been saved from human traffickers.
The counselor knew all too well what these women went through. When she was 12 her parents took her to Mumbai for her birthday. Her brother traveled with them. When they got off the train, the woman told Grant, she was separated from her family.