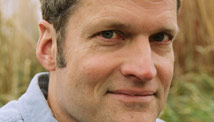 Editor's Note: Stephen Prothero, a Boston University religion scholar and author of "God is Not One: The Eight Rival Religions that Run the World," is a regular CNN Belief Blog contributor.
By Stephen Prothero, Special to CNN
Yesterday, I called on Christian politicians who had opposed, on the grounds of "sensitivity," the Islamic community center in Lower Manhattan to denounce the insensitivity of the pastor provocateur Terry Jones, who is planning to burn Qurans at his Gainesville, Florida, church on September 11.  I also called out Sarah Palin and Newt Gingrich by name.
Today, Sarah Palin, at least, weighed in.
On Twitter, she wrote, "Koran Burning Is Insensitive, Unnecessary; Pastor Jones, Please Stand Down."
On Facebook, she spelled out her position in more detail:
Book burning is antithetical to American ideals. People have a constitutional right to burn a Koran if they want to, but doing so is insensitive and an unnecessary provocation – much like building a mosque at Ground Zero.

I would hope that Pastor Terry Jones and his supporters will consider the ramifications of their planned book-burning event. It will feed the fire of caustic rhetoric and appear as nothing more than mean-spirited religious intolerance. Don't feed that fire.
I am still waiting to hear from Newt Gingrich.
The opinions expressed in this commentary are solely those of Stephen Prothero.