Sunset Wednesday marked the beginning of Rosh Hashanah, the Jewish New Year. The holiday brought CNN photojournalist Rick Shine to the Old Montefiore Cemetery in Queens, New York.
All morning, people came to pray at the grave site of the late Lubavitcher Rebbe, Rabbi Menachem Mendel Schneerson.
Schneerson's gravesite is considered sacred by some orthodox Jews. Some Jews visit cemeteries to offer of prayers of intercession to tzaddikim, or the righteous, on the day before Rosh Hashanah.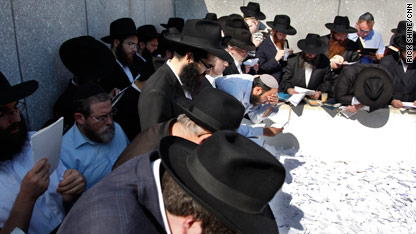 Many Lubavitchers come to Queens to pray for a sweet new year and to leave a letter to Schneerson. The Chabad-Lubavitch Media Center will even drop off a letter, faxed or e-mailed in, for Jews unable to make the trip out to Queens.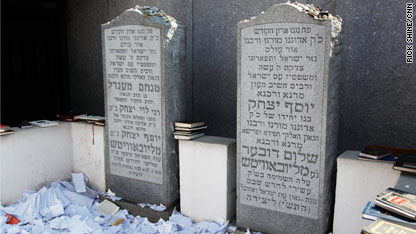 On Thursday, Jews around the world will dip pieces of an apple into honey and eat it as way to pray for a sweet new year.