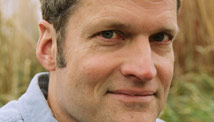 Editor's Note: Stephen Prothero, a Boston University religion scholar and author of "God is Not One: The Eight Rival Religions that Run the World," is a regular CNN Belief Blog contributor.
By Stephen Prothero, Special to CNN
Unless you have just woken up from a twenty-year nap, you have probably heard that Pastor Terry Jones of the Dove World Outreach Center in Gainesville, Florida, may or may not be burning 200 Qurans on Saturday, the ninth anniversary of the horrors of 9/11. That's roughly 4 Qurans for every member of the 50-person microchurch.
What you may not have heard is that, even if he goes forward with his plans, he will not actually be burning Qurans.
Christians consider translations of the Bible (which was written in Hebrew and Greek) to be actual Bibles. As any Muslim can tell you, however, the Quran is only the Quran in its original Arabic. Translations do not count.

According to Muslims, translations are human interpretations rather than divinely inspired scripture. Hence the title of the first English translation of the Quran by a western scholar of Arabic and Islam:  "The Koran Interpreted" (1955) by Arthur Arberry.
A recent CNN interview with Jones shows several piles of so-called Qurans slated for incineration. All of them, however, appear to be English translations rather than actual Qurans.
This distinction is sure to be lost on Jones, who admitted in various interviews that he has never read the book. And his publicity stunt may well turn to be, as President Obama put it today on ABC's "Good Morning America," a "recruitment bonanza for al Qaeda."
But there is also a chance that Muslims worldwide will realize that what is being burned here are fake Qurans, and not the real thing.
The opinions expressed in this commentary are solely those of Stephen Prothero.