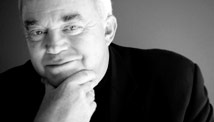 Editor's Note: Jim Wallis is CEO of Sojourners and author of "Rediscovering Values: On Wall Street, Main Street, and Your Street — A Moral Compass for the New Economy."
By Jim Wallis, Special to CNN
The world needs President Barack Obama to be a global leader on HIV/AIDS.
It was not that long ago faith leaders and millions of activists organized across the globe to press President George W. Bush to respond to the AIDS pandemic and fund solutions to end extreme global poverty.
The result of bold American leadership led to nothing short of a historic wave of success. Today, nearly four million Africans are on life saving HIV/AIDS medicines, up from 50,000 in 2002. President Bush's legacy in the fight against global AIDS is strong, but much more needs to be done.
Barack Obama campaigned on a promise to continue that leadership. But today, his promise has yet to be kept. Fortunately, it's not too late for him to do so.
The economy is complicated and there are lots of conflicting opinions as to what the best policy is to get it headed in the right direction. The health care system has been a mess and improvements to it are going to take a while and will be pretty complicated. Immigration reform is simply being blocked by Republicans and Democrats haven't had the courage to lead on it.
But when it comes to turning back the AIDS pandemic and ending extreme poverty, we have a very clear path forward. There are 192 nations that committed to the Millennium Development Goals in 2001. They are a series of eight targeted goals that would produce dramatic results in turning back the tide of global pandemics and reducing extreme poverty, and they gave us a roadmap as to how this all could happen by 2015.
U.S. leadership on these goals and the work to back them up have received broad bipartisan support within Congress. Countries across the world are now in tough economic straits, so if the United States falters in its leadership the huge successes these goals have already accomplished could stall.
Unfortunately, one major source of funding to fight AIDS, The Presidents Emergency Plan for Aids Relief (PEPFAR) has been neglected.
During his campaign, President Obama made a promise to increase PEPFAR funding by $1 billion a year if elected. Last year, the White House recommended a small increase of funding from $6.6 billion to $6.7 billion. It looks like PEPFAR will receive only a small increase this year. That's a broken promise.
The Global Fund to Fight AIDS, Tuberculosis and Malaria is an international public-private partnership that's leading the global fight against these diseases. In the past decade the Global Fund has provided AIDS treatment for 2.8 million people, TB treatment for 7 million people and provided 122 million bed nets to protect families from malaria.
Over the years, the international health and development community has refined the practices and targeted their resources to where they do the most good. This work translates into 5.7 million lives saved over the past decade and, today, an average of 4,000 lives saved daily.
This is smart policy in tough economic times. For every dollar the US contributes, another two dollars are leveraged from other countries. During his campaign, President Obama pledged a significant increase in funding to fight AIDS. Since coming into office, U.S. funding for successful initiatives like PEPFAR and the Global Fund have flatlined.
This week's UN Summit on the Millennium Development Goals offers an important backdrop and opportunity to turn this trend around. World leaders are gathering with twin goals that are possible by 2015: the reality that no child will be born with HIV and an end to malaria deaths.
There are five years left to accomplish these goals and there is still time to make a difference for the world's poorest and most vulnerable people. It is both a political and moral imperative now that President Obama fulfill his campaign pledge to be a global leader on AIDS and end extreme poverty. To do so, he must pledge $6 billion dollars over the next 3 years to the Global Fund.
For those of us in this country, it's a matter of Obama fulfilling a campaign promise. For the world's poorest, it's a matter of life and death.
The opinions expressed in this commentary are solely those of Jim Wallis.