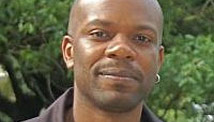 By Shayne Lee, Special to CNN
Editor's Note: Shayne Lee, Ph.D, is an associate professor of sociology at Tulane University. He is the author of "T.D. Jakes: America's New Preacher," which analyzes major changes in the black church culture and contemporary American religion, and co-author of "Holy Mavericks: Evangelical Innovators and the Spiritual Marketplace," which looks at the appeal of celebrity preachers.
As a sociologist who studies black churches, my research allows for compelling conversations with some of our nation's most powerful religious leaders. But my most memorable interview to date was not with a celebrity preacher, but a lesser known young gay Christian I'll call David.
Like many black Christians, David grew up in a theologically conservative church culture that views the Bible as the authoritative word of God. This supplied David with a healthy dose of guilt and regret for succumbing to same-sex cravings, eventually leading to his despondent spiritual state. In gripping detail, David recalled spending many days and nights fasting and praying for God to "deliver" him from his homosexuality.