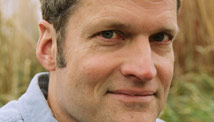 Editor's Note: Stephen Prothero, a Boston University religion scholar and author of "God is Not One: The Eight Rival Religions that Run the World," is a regular CNN Belief Blog contributor.
By Stephen Prothero, Special to CNN
Who knows more about religion - the arch-atheist Christopher Hitchens or Islam basher Rev. Franklin Graham?  Most likely the unbeliever, according to a U.S. Religious Knowledge Survey released today by the Pew Forum on Religion & Public Life.
In this, the first major study of religious literacy among American adults, Americans as a whole flunked, answering correctly 16 of 32 questions about Christianity, the Bible and the world's religions - for an embarrassing score of only 50 percent.
Atheists and agnostics, however, got 21 right, better than both Jews and Mormons, who rounded out the top three groups of scorers. Although this result (67 percent right, or a D by my calculations) was nothing to write home about, it was 5 correct questions above the national average.
If nonbelievers were the thoroughbreds in this race for religious knowledge, Roman Catholics, with fewer than 15 right answers on average, were the mules. In results that will surely prove to be a thorn in the side of Catholic educators, fewer than half (42 percent) of the Catholics surveyed were able to name Genesis as the first book in the Bible. Ouch!
Still, the big story here will likely be that those who think religion is a con know more about it than those who think it is God's gift to humanity.
As the author of the 2007 book "Religious Literacy: What Every American Needs to Know–and Doesn't" and as an adviser to this Pew study, I wasn't surprised by these results. I do hope, however, that this dismal data will serve as a spur to action.
In "Religious Literacy," I described our collective religious ignorance as a civic problem of the first order. How to hold politicians who pin their public policies to the Bible without knowing something about that text?  And how to make sense of religious conflict in the Middle East without knowing something about Judaism, Christianity and Islam?
Believers and nonbelievers obviously disagree on the virtues and vices of religion. But all careful observers of the world should be able to agree on this: From time immemorial, and for better or for worse, human beings have been motivated to act politically, economically and militarily by their gods, scriptures and priests. Without making sense of those motivations, we cannot make sense of the world.
It is time to address our national epidemic of religious illiteracy. I have called in the past for mandatory public school courses on the Bible and the world's religions to remedy this problem. The time for such courses is now.
The opinions expressed in this commentary are solely those of Stephen Prothero.