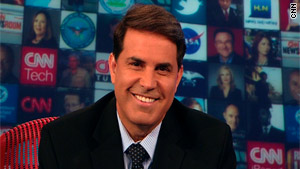 CNN anchor Rick Sanchez left the network Friday afternoon, a day after making some controversial comments, including this about TV host Jon Stewart:
"I'm telling you that everybody who runs CNN is a lot like Stewart, and a lot of people who run all the other networks are a lot like Stewart, and to imply that somehow they, the people in this country who are Jewish, are an oppressed minority? Yeah."
Sanchez was responding to a question from XM Sirius radio host Pete Dominick, who noted that Stewart is Jewish after Sanchez had called him "a bigot," saying Stewart is biased against "everybody else who's not like him."
Full story here.