The group behind the proposed Islamic cultural center near New York's ground zero has released what it is calling the first official images of the center.
The website for the project, known as the Park51 Community Center, said that the "new images display an updated exterior and provide a first look into Park51's interior and lend some insight on how we're envisioning the project," in a post that went up Tuesday but that initially drew little notice.
Plans for the $100 million, 13-story center include a 500-seat auditorium, classrooms and conference rooms, space for social events, a 9/11 memorial, a pool and a gym.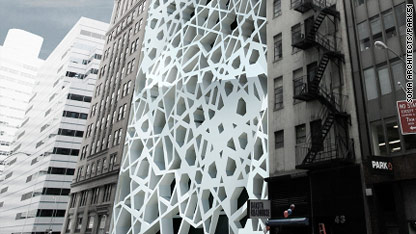 Scores of Muslims are already using the Lower Manhattan site as a mosque.
The imam behind the proposed Islamic center and mosque is largely avoiding New York City because of security concerns and is receiving protection from the New York Police Department, according to those close to the imam.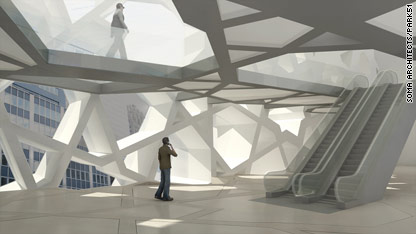 The images of the project were produced by SOMA Architects, which Park51's website identifies as the project's architectural design consultants.