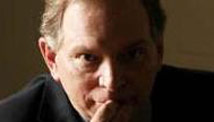 Editor's Note: Warren Throckmorton, PhD is an Associate Professor of Psychology at Grove City College. Along with Michael Frey, he leads the Golden Rule Pledge and blogs at warrenthrockmorton.com. Don't miss an "AC360°" special report in collaboration with PEOPLE Magazine, "Bullying: No Escape," all this week at 10 p.m. ET on CNN.
By Warren Throckmorton, Special to CNN
The nation is mourning the recent suicides of three young teens, Billy Lucas, Asher Brown and Seth Walsh. Although each situation was a little different, a common denominator was that a central feature of the harassment the boys experienced was anti-gay name-calling.
Sadly, these boys join a string of other suicide victims who'd been subjected to anti-gay bias.
The tragedies have heightened the attention of the public on an already contentious debate about how to prevent anti-gay harassment. While everyone agrees that such bullying is harmful and must be addressed, not all agree about the means to that end.
Gay groups want to enact legislation which specifically includes prohibitions on bullying based on bias toward gays or those perceived to be gay.
Some Christian conservatives believe such laws communicate approval of homosexuality and thus disapproval of traditional Christian teaching on sexuality.
My view is that evangelicals need to put ideological worries aside and become part of the solution.
Addressing anti-gay bias doesn't require anyone to change religious beliefs about sexuality.
Current laws forbid bias on account of religion and yet I do not believe these laws promote my religion or any religion. Since religious bias is sometimes at the root of aggression toward others, laws set the boundaries of behavior in an explicit manner.
In the same way, it seems reasonable for schools to make clear that the boundaries of appropriate behavior exclude name-calling and harassment involving perceptions about sexual orientation.
Addressing such bias strikes me as an application of the Golden Rule - do to others as you would have them do to you.
Christians need not worry about violating their faith when schools insist on fair and respectful treatment for all. Anti-gay name-calling is hurtful to all students. Refusing to name the problem can create the illusion that such name calling is acceptable.
As a traditional evangelical, I may have some differences of opinion with my gay friends. However, such ideological differences don't matter to a middle school child who is afraid to go to school.
There are many such children who need adults to care more about their well being than about religious differences. Adults need to focus on common values of respect and civility and take the culture war off the school campus.
This year, in my hometown of Grove City, Pennsylvania, local schools are implementing the Olweus Bullying Prevention program. The Olweus program has a proven record of success in reducing bullying and is rated highly by the federal Office of Juvenile Justice and Delinquency Prevention.
To help generate support for the program, assistant Grove City Area School District Superintendent Tom Bell reached out to the Grove City Ministerial Association, a non-denominational group of local pastors. Though not a minister, I was asked to co-represent the association in trainings designed to help implement the program.
While we have had to address fears generated by some Christian groups about anti-bullying efforts, there is hope that the partnership can work well for our kids. No one has been asked to change religious beliefs. Instead, core beliefs in the dignity of all people are at the forefront.
Just over three years ago, I started the Golden Rule Pledge to emphasize to straight evangelical students that following your faith means treating your neighbors well. That means all of them - even the gay ones.
At that time, some Christian leaders were recommending that students avoid school on the Day of Silence, a day in April where some gay and lesbian students remain silent during non-class times to dramatize the prevalence of harassment and bullying directed at them.
In my view, boycotting school only makes the situation worse. It seems to me that people of faith should lead the way in providing safe and respectful environments for all. To do this, you have to be there and you have to name the problem to solve it.
As we are seeking to do in Grove City, I believe our children need us to come together, community, church and school. Let's live the Golden Rule in school.
The opinions expressed in this commentary are solely those of Warren Throckmorton.