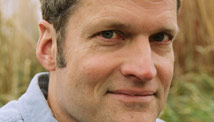 Editor's Note: Stephen Prothero, a Boston University religion scholar and author of "God is Not One: The Eight Rival Religions that Run the World," is a regular CNN Belief Blog contributor.
By Stephen Prothero, Special to CNN
The U.S. Religious Knowledge Survey of the Pew Forum on Religion & Public Life went viral last week.
According to Luis Lugo, the Pew Forum's director, over a million people have taken the online quiz associated with the survey, and the Forum "has had unprecedented Web traffic since the survey was launched, nearly crashing its servers on the day of release."
Driving this traffic was the headline that atheists outperformed Christians and other religious groups in this first-ever national survey of U.S. religious knowledge. Or, as I put it in an earlier Belief Blog piece, "the big story here" was "that those who think religion is a con know more about it than those who think it is God's gift to humanity."
A closer look at the data, however, reveals that nonbelievers might not have the religious literacy bragging rights after all.
In a New York Times blog, Ross Douthat notes that Pew created two nonbeliever categories instead of one: the much publicized atheist/agnostic category (which got 21 out of 32 religious knowledge questions right) and a much larger category of respondents who described their religion as "nothing in particular" (which got only 15 right — a bit below the national average of 16 correct answers).
Douthat makes a common but nonetheless glaring error when he conflates the religiously unaffiliated with nonbelievers. According to a 2006 Baylor University study, for example, almost two-thirds - 63 percent - of Americans who claim no religious affiliation believe in God.
Still, Douthat got me thinking, so I emailed the Pew Forum for more information. As it turns out, the category of U.S. adults who do not believe in the divine is much larger than the category of those who describe themselves as either atheists or agnostics (likely because of the stigma associated with these terms).
So how did this larger group of nonbelievers do in Pew's religious literacy survey?  According to the Pew Forum's Scott Clement, respondents who answered "no" when asked "Do you believe in God or a universal spirit" got 18.7 questions right, well below the 20.9 questions answered correctly by self-identified atheists and agnostics.
So if we mean by "atheists" not just those who self-identify as such but those who say they do not believe in God or a universal spirit, atheists got an average of 18.5 questions right. That is well above the national average of 16 questions right, and better than white evangelicals (17.6 correct), but well below both Jews (with 20.5 correct answers on average) and Mormons (with 20.3).
So in this first-ever religious literacy Olympics, Jews earned a gold medal, Mormons a silver and atheists a bronze.