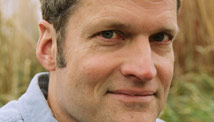 Editor's Note: Stephen Prothero, a Boston University religion scholar and author of "God is Not One: The Eight Rival Religions that Run the World," is a regular CNN Belief Blog contributor.
By Stephen Prothero, Special to CNN
A few years ago a daughter of the Protestant minister Fred Phelps called to ask me if I would serve as an expert witness on her father's behalf in a civil lawsuit.
The controversial case concerned picketing by Phelps' Westboro Baptist Church (WBC) at the Westminster, Maryland, funeral of Lance Corporal Matthew Snyder, who was killed in Iraq in 2006. Brought by Albert Snyder, the father of the deceased soldier, the case accused Phelps and other WBC members with invasion of privacy and the intentional infliction of emotional distress.
Phelps' daughter wanted me to testify about the history of anti-government protests in the United States.
She said her father stood in a long line of protesters whose theological views had compelled them to denounce U.S. government policies. She insisted that the signs her father was carrying were protected under the free speech and freedom of religion clauses of the First Amendment.
"What did the signs say?" I asked her. Unapologetically, she rattled off the slogans.  The one I remember was "God Hates Fags."
This lawsuit, "Snyder v. Phelps," is to be heard today by the U.S. Supreme Court. The question is whether an appeals court was right to overturn an $11 million jury verdict awarded to Snyder's father.
The fact that the justices agreed to hear the case means they are at least considering ruling that the speech and actions of the WBC are not constitutionally protected.
Turning the tables on the time-honored conceit that Americans are God's chosen people, Phelps and his followers insist that "God is America's enemy" because the United States has abandoned biblical principles for the evils of homosexual lust. In addition to picketing funerals of U.S. military personnel, WBC members step on and burn American flags.
Hate is the operative word on the WBC website godhatesfags.com.
In fact, in the gospel according to the Phelps, God hates not only homosexuals but Islam, Israel, India and Islam. And that's just the I's.
Long before the Gainesville-based pastor Terry Jones threatened to burn Qurans, Phelps and his followers did just that - in a 2008 made-for-the-media event that the media largely ignored.
When Phelps' daughter came calling, I initially said I would testify on her father's behalf.  But after talking to some friends who had dealt with the WBC in various capacities, I  backed down.
I now believe I made a mistake.
I have devoted my professional life to studying religion because I value the ability of religious institutions to offer a prophetic "NO" to those who would make idols of their politicians and gods of their governments.
As Phelps' daughter reminded me, there is a venerable American history of religious protests against the coercive power of the federal government, running from the anti-slavery and female suffrage advocacy of nineteenth-century evangelicals to the civil rights agitation of rabbis and members of the black church.
Phelps got his start as a civil rights lawyer in the 1960s. But somewhere between fighting Jim Crow laws in Kansas and stomping on the memory of Lance Corporal Snyder in Westminster, Maryland, he lost his way.
I do not believe that any God worthy of the name hates homosexuals or Muslims or members of the U.S. military.  So I am no fan of the Rev. Phelps or his extended family, who together comprise the lion's share of the WBC.
I believe the Anti-Defamation League is right to describe this organization as "virulently homophobic." The Christian leaders who have denounced Phelps are right to describe its views as unscriptural. And the Southern Poverty Law Center is right to classify the WBC as a hate group. In fact, perhaps more than any other group in America, the WBC is defined by what it hates.
Nonetheless, I am convinced that Phelps and his followers have as much right to say in public whom they believes God hates as their fellow citizens have to say whom they believe God loves.
In recent years anti-WBC laws limiting protests at funerals have been passed in at least half a dozen states and are being considered in a dozen more.
Like Dade County ordinances prohibiting animal sacrifice by Santeria practitioners, which the U.S. Supreme Court rightly overturned in 1993 Church of Lukumi Babalu Aye v. City of Hialeah, each of these laws specifically targets a particular form of religious expression, that of the WBC. So these laws are also  unconstitutional.
Also constitutionally suspect is the Respect for America's Fallen Heroes Act, approved by a 408-3 vote in the House and signed into law by President George W. Bush in 2006.
All this is to say that the federal jury that found for Snyder's father and the federal judge who ordered Phelps and his daughters to pay millions in 2006 for protesting the funeral of Lance Corporal Snyder made a mistake. So did Bill O'Reilly, who has reportedly footed some of the legal bills for the Snyder family.
If Phelps and his co-defendants are liable for the intentional infliction of emotional distress in this case, what is to prevent another judge and jury from ordering monetary damages in a case against the owners of the proposed Islamic community center near ground zero for inflicting emotional distress on the families of 9/11 victims? Or, for that matter, on liberals who watch "The O'Reilly Factor"?
When the Supreme Court hears this case I hope it will do the right thing and let Phelps and his family trudge off to their next protest unmolested by the long arm of government. And when the next notorious religious group comes calling I hope I will do the right thing too
The opinions expressed in this commentary are solely those of Stephen Prothero.